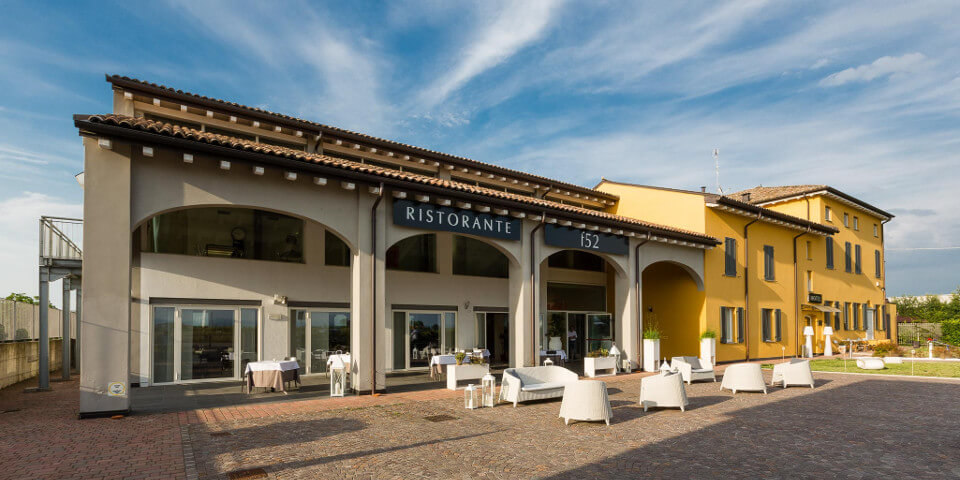 A story that begins from scratch
A family-run business by couple Alessio and Eleonora. Native of Parma, live by tradition. Hotel Forlanini 52 was conceptualized according to their beliefs, pleasures and desires, of what they find and look for during their business travels or even family vacation. In short, this is what they call HOME.

A 3-star hotel, Hotel Forlanini52 is a result of a meticulous renovation of an old and typical farmhouse to becoming an ideal destination for business tourism. It is carefully built respecting the rules and principles of modern architecture where every detail is studied and conceived with extreme perception and particular attention characterized by the huge and clear windows that give full brightness to the interiors. A modern yet conventional to the roots from which they're born and raise and what they want to bring forward as management.

Our hotel is strategically located in the vicinity of various attraction points in the city of Parma: a short distance from the historic center of Parma, the railway station is just 5 km away, 3KM away from the Parma Exhibition Center and close to the motorway exit of A1.
Modern and comfortable rooms
Each room is essentially furnished following a modern and efficient style. A pleasing and comfortable environment makes every stay unforgettable.
Cleanliness is the key value that we highly observe and maintained by our well-trained professional cleaners.
Hotel Staff is always available
Highly qualified staff at your service at all times. From the first encounter until the cordial goodbye, our goal is to make your hotel experience as pleasant as possible, and to bring about our mission of courtesy and hospitality.
Reviews on Reservation Portals
Reviews are a source of pride for us. We work constantly to improve our crafts and we observe transparency with our guests.

Follow us on social media and stay up to date on our promotions.
We always have some last-minute surprises!